Selcuk is a DC based entrepreneur. His background is in IT including wiring, audio-visual equipment, and customer service. Over a decade of experience taught him persistence, creativity, and communication.
While running his IT company, he identified DC's need for an accessible hands-on podcast studio. He nestled his studio in a downtown university and think tank, where there are professors, students, and policy makers with ideas big and small. His vision is to create a vibrant local space to give voice to local ideas and share them with the world.
Caitlin is a podcast fanatic never without a bud in her ear. With a background in education and linguistics, she really understands the power of well-developed content to inform, inspire, and entertain. 
Caitlin's goal is to help draw on the wealth of DC's diversity, ambition, and creativity to deliver podcasts with a distinctly DC feel. Tired of hearing LA based podcasts talk about their traffic, Caitlin thinks it's time to talk about getting to H Street from Tenleytown during rush hour using Uber pool.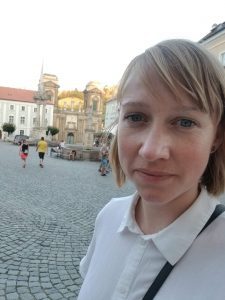 Bio will be updated soon.
William helps with the production of our podcasts including research, planning and social media.
Switch and Board was born out of love and a sense of adventure. We are excited about meeting local podcasters and helping them realize their visions. 
Switch and Board is on G street and 14th. It is housed on WeWork Metropolitan Square.
With the capacity to host up to 5 people plus the engineer, it is an ideal space and location for local podcasters.
Whether it's live-streaming, Youtube videos, or just audio, Switch and Board it prepared to deliver.