Share your voice - Share your ideas
Book your session in our fully-equipped recording studio
Switch and board is at Connecticut and Q in Dupont Circle. Our soundproof studio has the capacity to host up to 4 people at a time. With its separate engineer room and plexiglass shields, it is a completely contactless and is an ideal space to safely record a professional quality podcast. Whether it's live-streaming, YouTube videos, or just audio, Switch and Board can do it all.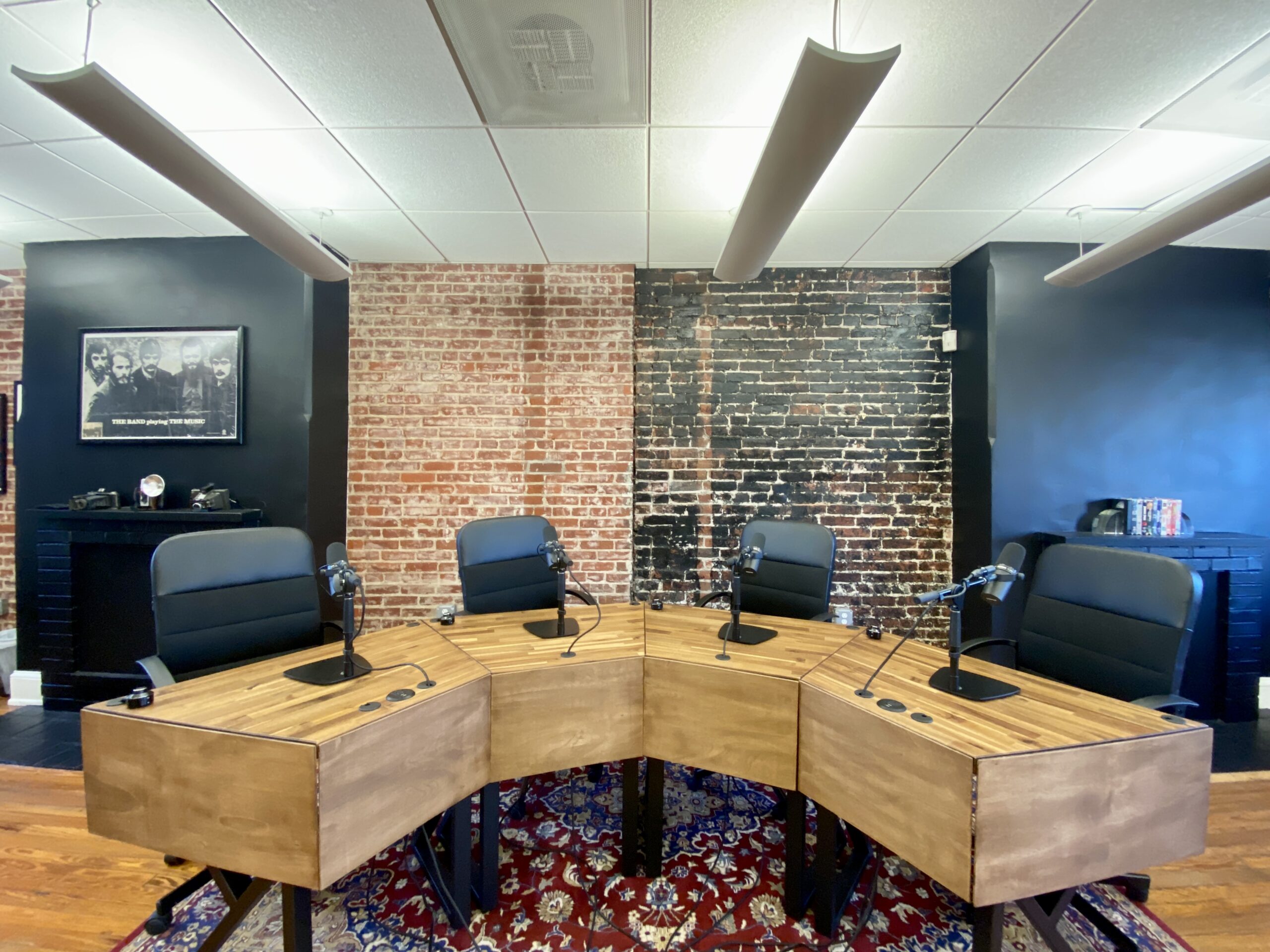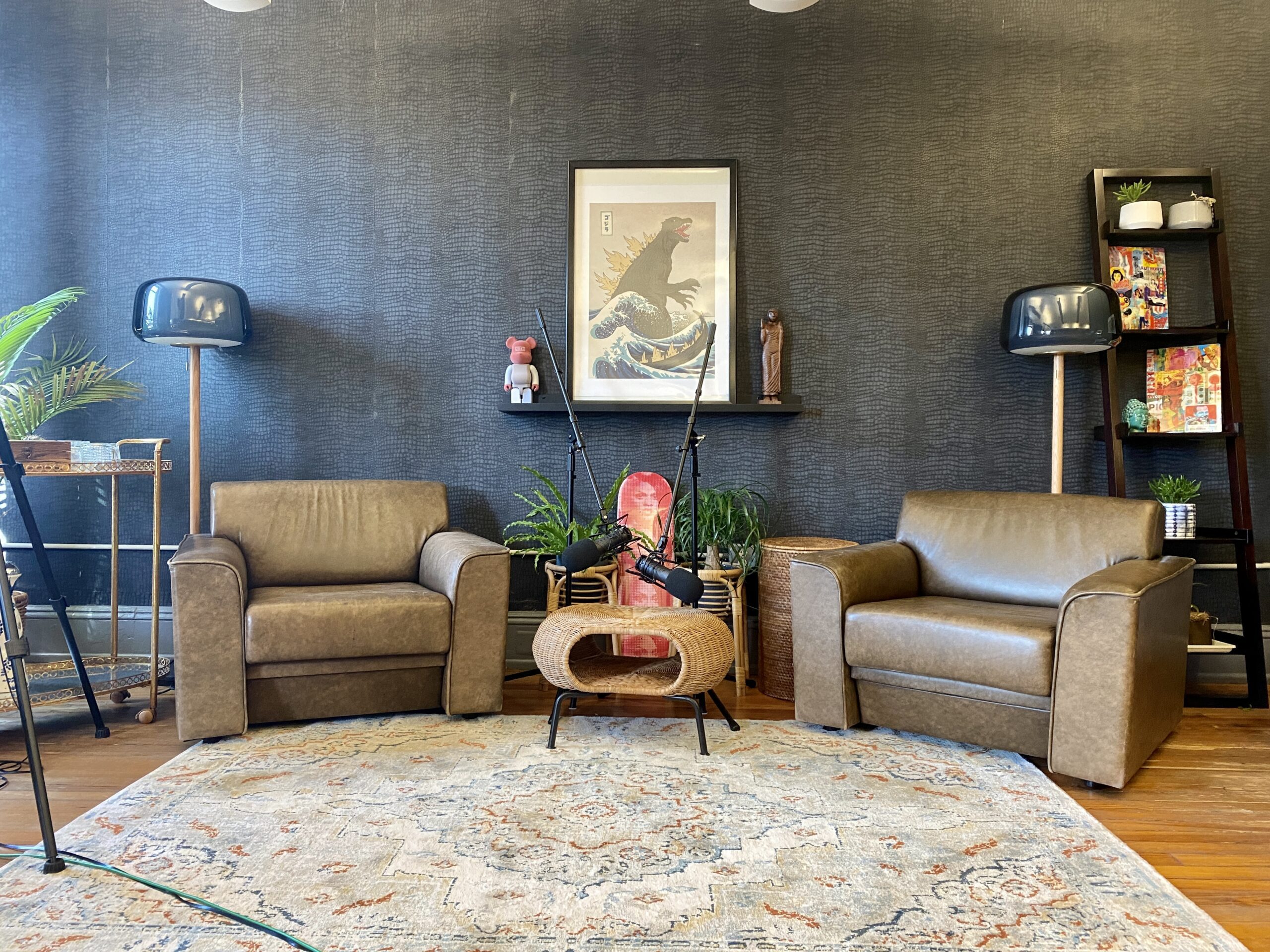 We design Unique podcasts to showcase Your talent and content
Meet with our Production Manager to get a uniquely tailored episode building template to guide your planning and engage your listeners. 
Wherever you are, we are here for you!
Switch and Board can help you to record your podcast in a remote session. We use certain remote podcasting software. Zoom is great when you have a meeting, but recording a podcast is different. We will be sure that everything is set up before your session and then fix your audio for a better quality. Do you want to know more? Send us an email about your needs.
We Produce High Quality Podcasts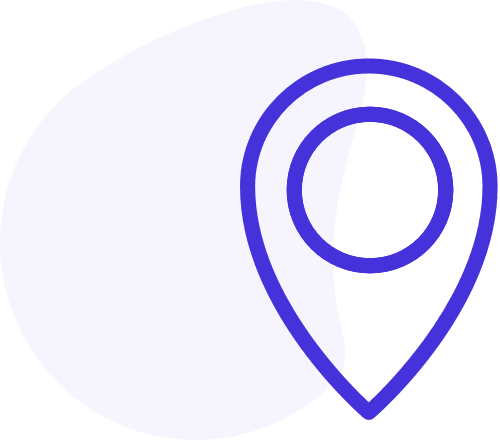 onsite/Remote recording
Bring your guests into our studio to record your audio and video. Or we can help you with remote recording.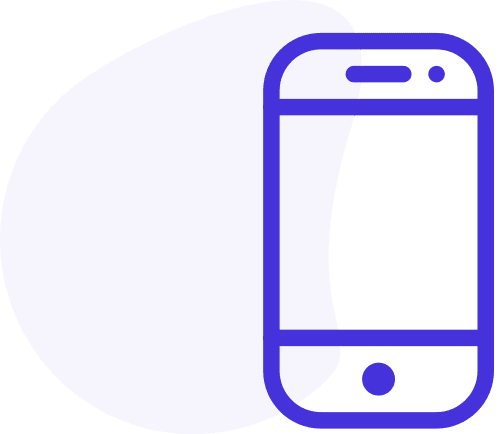 Podcasting building
Meet with our team to redesign and maximize your content.


networking and outreach
Find guests for your show using our networking services.
consulting
We can help you develop your idea into a viable podcast.
hosting and distribution
Let us take care of getting your show out on all platforms.
editing
Send us your audio and video files and let us do the edits
Caitlin O'Connell
Production Manager
The Faces Behind Our Success
Selcuk is professional, knowledgable, and flexible, and the studio sounds great!
Greg Rippin
16. November, 2022.
Switch & Board is our favorite podcast studio. Selcuk is great to work with. He's knowledgeable, works well with short timelines and turnarounds, and can do just about anything in terms of recording and editing. He's advised us in broadcasting and marketing our podcast, and he's provided feedback. Every week he goes above and beyond for us and our podcast guests. Thank you, Switch & Board!
Lauryn
11. November, 2022.
Amazing studio! We have been recording with them for almost two years and enjoying every minute of it. Love the different space setups along with their professionalism. Highly recommend.
brent jackson
11. November, 2022.
I could not be happier with the service that I get from Selcuk at Switch & Board. His accommodation, technical knowledge and flexibility has been tremendously helpful in launching and growing the Embassy of Canada's podcast "Understanding Climate Finance". The podcast guests, whether in studio or remote, have very comfortable with his recording arrangements as well.
Faheem Noor Ali
8. November, 2022.
I worked with Switch and Board to produce a series of podcasts for an international client with interviewees in multiple locations around the world. Selcuk and his team made it easy and were unfailingly professional and responsive every step of the way. I will continue to turn to them for my clients' podcasting needs, and encourage others to do the same.
Don Shipley
7. November, 2022.
I have done over 15 episodes of my podcast "Future of Humanity" with Switch and Board Podcast Studio. I am a former business school dean and long-term professor. My experience has been super. The production is professional and very high class. My producer Selcuk Karaoglan is smart, responsive, patient and punctual, not to mention hardworking and organized. High quality podcast studio to work with.
Anand Anandalingam
7. November, 2022.
Switch and Board is a very professional, very efficient and very friendly institution. The quality of their work has helped turbocharged our efforts; the quality of their audio has helped our podcast reach an audience of almost half a million downloads!
Kenza Sidi-Ali-Cherif
7. November, 2022.
This place is the real deal. If you are looking to start your podcast or turn up an existing podcast, Switch and Board is where it is at. Selcuk was able to guide us on where to begin and set up our accounts. Now we record twice a month with him and couldn't be more thrilled with the sound quality and editing. The interior is really nice with multiple spaces for recording to meet your needs. Thanks, Switch and Board!
Gigi Luu
31. October, 2022.
Switch and Board were great. Reliable, technical knowhow and the flexibility to respond to last minute changes. Thanks very much!
Lore Windemuth
20. May, 2022.
Meet our fantastic partners and listen to the excellent content they're putting out.