noun
1.

a digital audio file made available on the Internet for downloading to a computer or mobile device, typically available as a series, new installments of which can be received by subscribers automatically.
verb
1.

make (a digital audio file) available as a podcast.
Switch and Board was born out of love and a sense of adventure. We want to bring podcasting to the people of DC. DC has such a uniquely diverse population with a broad range of life experiences, education, and ideas. DCers always have something to say and we literally want to provide the mic for them to do it.
We are really excited to say that Switch and Board is priced for accessibility. We are trying to lower the barrier to access by providing a fully equipped studio ready for audio recording and video streaming and our own team to engineer podcasters through episodes at the lowest rates in town. 
Switch and Board is on G street and 14th. It is housed on WeWork Metropolitan Square.
With the capacity to host up to 5 people plus the engineer, it is an ideal space and location for local podcasters.
Whether it's live-streaming, Youtube videos, hosting, or just audio, Switch and Board is prepared to deliver.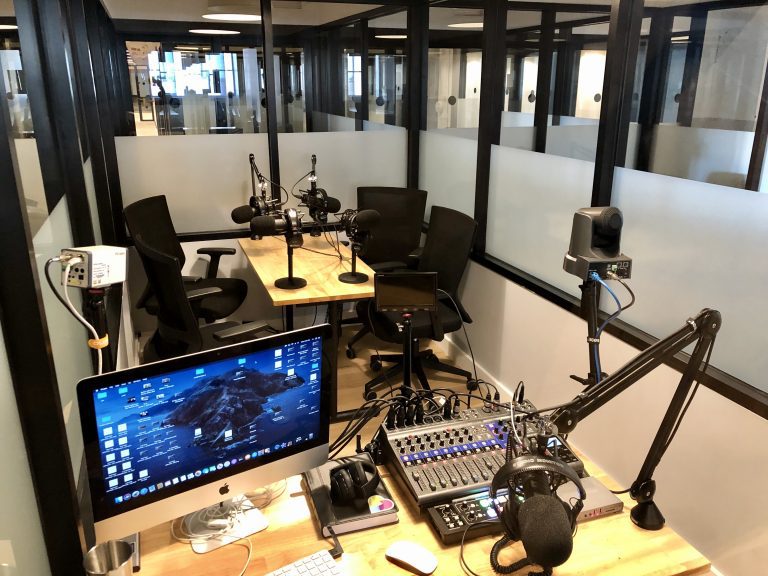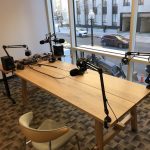 $175/hr
Discounted prices for members
Record your podcast at the Switch and Board studio for as low as $100 per hour of studio time for members. Our Switch and Board sound engineer will take your podcast from dream to reality. Just show up and start talking!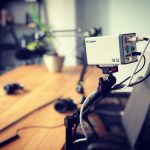 $250/hr
Discounted prices for members
Live streaming is a great way to reach those who prefer visual content to audio alone. Switch and Board has dual cameras to catch your good side in the right light. Your livestream will work on Instagram Stories, Facebook, or YouTube.
$350/hr
Discounted prices for members
Be like Joe Rogan- livestream your podcast and promote both! 
Sign up for a monthly, quarterly, or annual membership for discounts. Contact us for details.
Switch and Board Productions