At Switch and Board, we specialize in providing versatile recording experiences meticulously crafted to meet your distinct requirements. Regardless of your preference - be it in-studio recordings, remote interviews, or completely remote sessions - we assure to facilitate an unmatched service.
A Step-By-Step Roadmap To Success
Flexible Recording Spaces
We pride ourselves on our ability to accommodate a variety of recording formats. With the capacity to host up to four people for in-person recordings, our service delivers not just flexibility, but also the freedom of choice, with no extra charge.
Studios Designed With You in Mind
Each of our studios is designed with unique features, providing an environment that complements the mood and tone of your recordings. With state-of-the-art technology, tasteful interior design, and optimized acoustics, every studio guarantees a recording experience that is as professional as it is comfortable.
As our most sought-after room, Studio A effortlessly blends style and function.
Its U-shaped table and attractive brick walls backdrop create an ideal environment for thought-provoking interviews and serious discussions.
If superior acoustics are your top priority, Studio B is your go-to. Its top-notch soundproofing ensures crystal clear audio.
With the ability to comfortably host up to four people, Studio B is the preferred choice for professionals seeking acoustic perfection.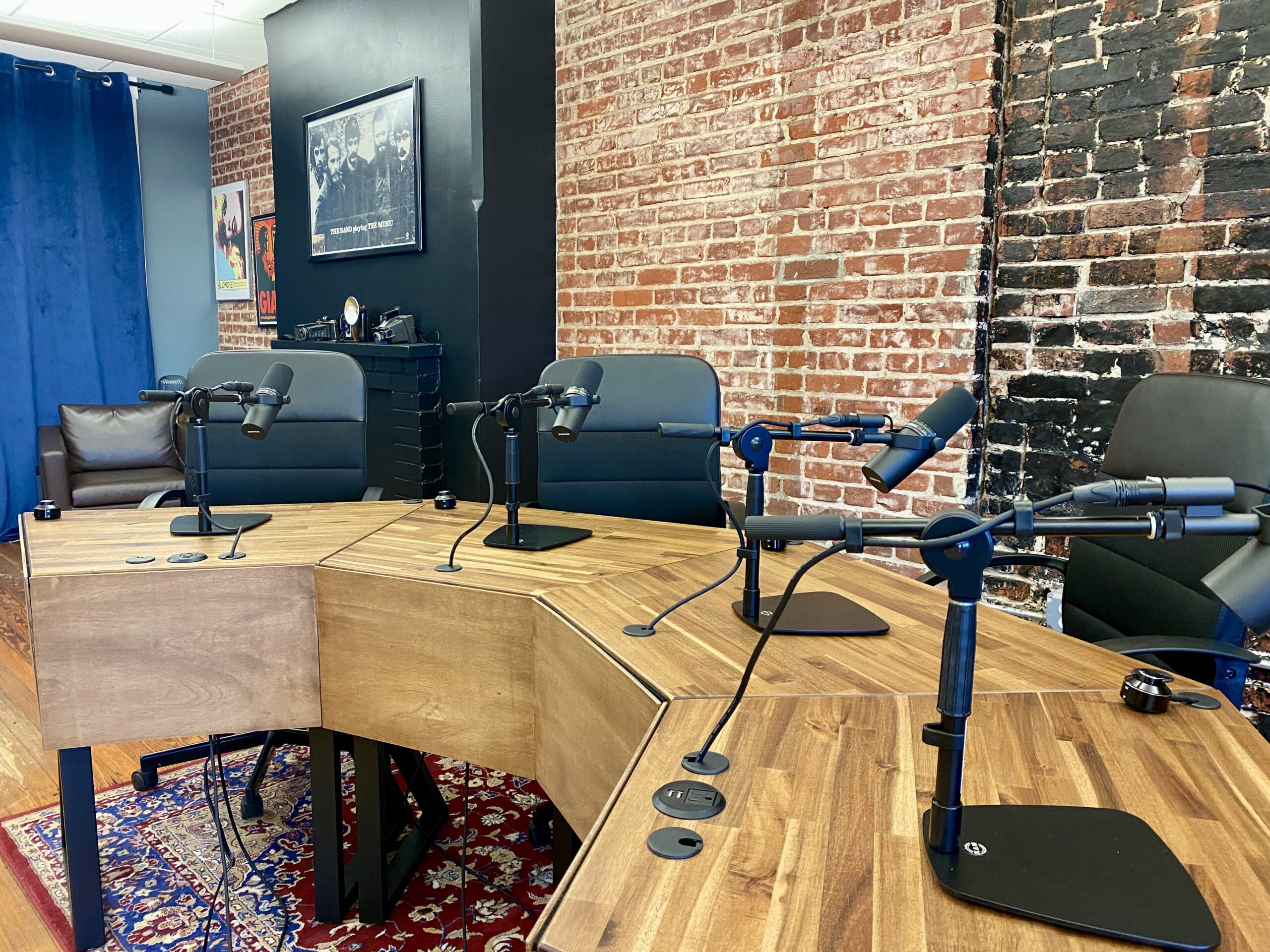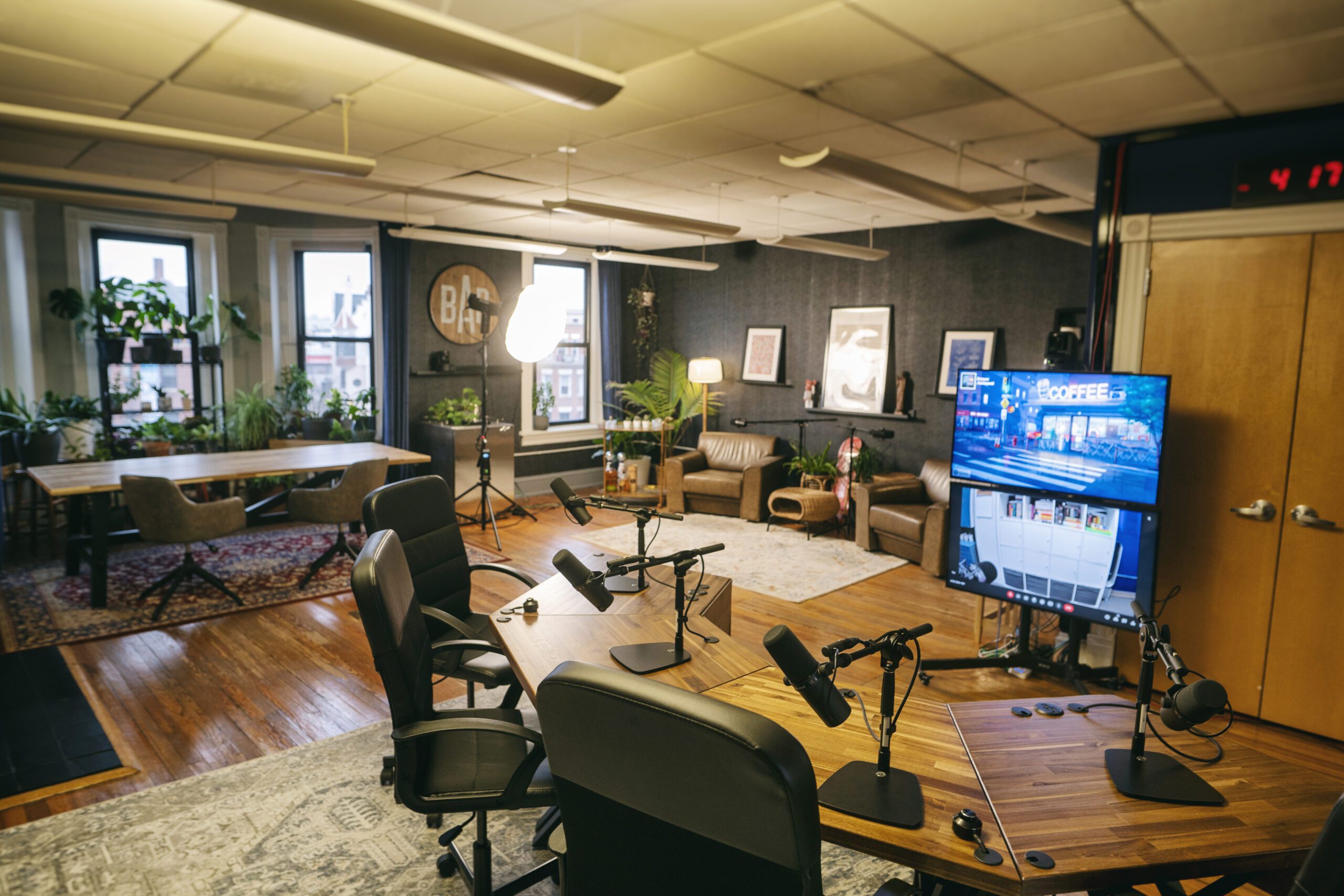 Video Recording & Remote Interviews
In response to the increasing demand for video content, all our rooms are fully equipped to record video content. Additionally, both Studio A and Studio B support remote interview capabilities, allowing you to connect with people from around the world right from our studios.
We Invite You for a Visit
We firmly believe that the best way to make an informed decision is by experiencing our offerings first-hand. If you have any queries about our setups or wish to schedule a site visit to explore them personally, please feel free to get in touch with us. We are always here to assist you in selecting the best setup for your podcast. We are just a call away!